Join the Hispanic Chamber of E-Commerce and the HISCEC Foundation on March 27 for a conversation with top executives to have a conversation about the things they have done to run successful businesses in San Diego County under the current economic environment of the region.
DATE: March 27, 2019
LOCATION: Point Loma Credit Union | 9420 Farnham Street, San Diego, CA 92123
TIME: 5:30 p.m.
FREE ADMISSION, APPETIZERS, AND REFRESHMENTS. SPACE IS LIMITED.
LEARN FROM THE EXECUTIVES: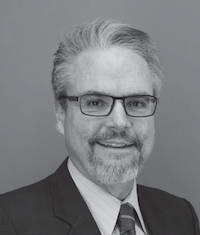 David Brooke
President & CEO
Point Loma Credit Union
David R. Brooke is the President/Chief Executive Officer for Point Loma Credit Union; a community-based credit union with $495 million in assets, located in San Diego, California. He joined PLCU in November 2001 as the Senior Vice President of Retail Operations. In 2003, he was promoted to the position of Executive Vice President of Operations/Chief Operating Officer. David has served in the role of President/CEO since May 2015. While with PLCU, he volunteered his efforts as a member of the Filene Research Institute's i³ (Ideas, Innovation, Implementation) program.
David began his credit union career in 1992 in the Member Services Department at United Services of America Federal Credit Union, San Diego, California, after graduating from San Diego State University with a Bachelor's of Science degree in Accountancy. David then moved on to Marine Corps West Federal Credit Union (now Frontwave Credit Union), located in Oceanside, California, where he worked as a Branch Manager and Internal Auditor. He was responsible for creating the credit union's first internal audit department. David is a 1996 graduate of Western CUNA Management School. David also served as a faculty member of WCMS from 2016 to 2018 working with students on their year 1 projects.
David worked for O'Rourke, Sacher & Moulton CPAs from 1998 to 2001 (which later merged with McGladrey and Pullen, LLC) as a Senior Audit Manager. He was responsible for directing the financial statement audits of financial institutions varying in asset size from $25 million to $1.8 billion. David received his CPA license from the California Board of Accountancy in 2001.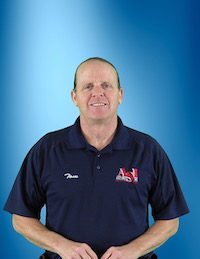 Tom Justo
VP of Sales
ASI Heating, Air, Plumbing & Solar
Tom has over 30 years of experience in the building and energy-related field. Graduated with a Civil Engineering Degree in 1988 from the University of Illinois and worked in the engineering field for 22 years designing and building public infrastructure projects. Has spent the last 9 years with "ASI the white glove guys", helping to grow the HVAC division and starting a solar and plumbing department. He is a registered and licensed professional civil engineer, a state certified potable water specialist, a licensed contractor, and certified as a green building performance contractor.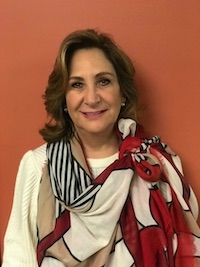 Patricia Alvarez
President & CEO
Energy Communications Corp
Patricia Alvarez de los Cobos is the Founder, President and CEO of Energy Communications Corporation located in Chula Vista, CA. Energy Communications Corp. is the exclusive US Representative for Televisa Californias. Televisa Californias TV Stations include the following Spanish-language channels: XEWT-TV Channel 12 San Diego/Tijuana, XHUA-TV Channel 57 San Diego/Tijuana, XHS-TV Channel 23 Ensenada, XHBM-TV Channel 44 Imperial Valley and XHBC-TV Channel 4 Mexicali.
Patricia currently serves on several community and business Boards of Directors including South County Economic Development Council, Sharp Chula Vista Medical Center, Otay Mesa Chamber of Commerce, Chula Vista Chamber of Commerce, and Fundación Castro Limon. She is an active member of the San Diego Regional Chamber of Commerce, San Ysidro Chamber of Commerce, National City Chamber of Commerce and MANA de San Diego. In the past, she has also proudly served on the boards of the Susan G. Komen Foundation, the Mingei International Museum, and the Kyoto Laureate Symposium Committee.
Patricia has garnered many community leadership awards along with being nationally recognized by the National Association of Hispanic Publications (NAHP) for her superior achievements as a "Latina in the Media." Patricia has proudly been recognized by the San Diego Regional Chamber of Commerce with an Emerging Business Center's Award. She has also received the San Diego Business Journal's San Diego Women Who Mean Business Award and Multicultural Heritage Award, the San Diego County Hispanic Chamber of Commerce's Hispanic Business Leadership Award, the Advertising Club of San Diego's Lifetime Achievement Award, and the Connected Women of Influence's Woman Breaking Barriers Award. Patricia has also been recognized by a variety of organizations for her valuable contributions to the community, such as: the San Diego Medical Society, San Diego Blood Bank, Project Concern International, General Consulate of Mexico in San Diego and the City of Chula Vista.
For the past 30 years, Patricia Alvarez de los Cobos has been devoted to educating and promoting the importance of the Hispanic Market in the growing Cali-Baja Mega Region that encompasses all of San Diego County in the US and the Northern Baja California/Sonora region in Mexico. Patricia is well respected and recognized as an innovative entrepreneur and humanitarian. She considers that Hispanic Media is paramount to growing local and national businesses.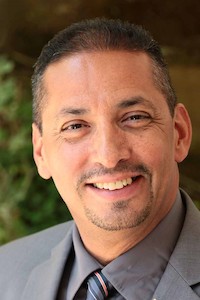 Victor Gonzalez
Vice-President
IC Public Safety Inc
Mr. Victor Gonzalez has over 20 years of Security & Law Enforcement experience and has managed every aspect of the security industry from training new employees to satisfying and providing excellent security service to his clients.
Mr. Gonzales firmly believes in maintaining close relationships with the business community. He is Past President of the National Latino Peace Officers Association (NLPOA) of San Diego County, State Vice- President of the National Latino Peace Officers Association (NLPOA) of California and Executive Board Member of the National City Chamber of Commerce and Executive Board Member for the San Diego Crime Commission.
He focuses heavily on serving his customers' needs with all the necessary measures in providing a team of security professionals for any project he is presented. With extensive experience in the Security Industry, and financial management with security services he believes in providing top quality service to customers at very competitive rates.
MODERATOR: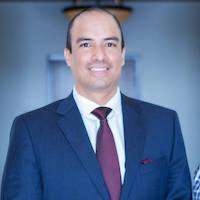 Tayde Aburto
President & CEO
Hispanic Chamber of E-Commerce
SPONSORED BY:

https://secureservercdn.net/104.238.71.140/y9k.dd4.myftpupload.com/wp-content/uploads/2019/03/Executive-Roundtable.jpg?time=1636653960
2480
3508
admin
https://secureservercdn.net/104.238.71.140/y9k.dd4.myftpupload.com/wp-content/uploads/2017/10/foundation_logo.svg
admin
2019-03-12 21:54:45
2019-03-12 21:54:45
Executive Round Table: "Moving San Diego's Business Community Forward"